The Client: A Glimpse of Lithuania
Our story commences with our esteemed client from Lithuania, Mr. Jonas Kazlauskas. Lithuania, with its rich history and breathtaking landscapes, is known for more than just its stunning beauty; it boasts a thriving logistics and transportation sector as well. Mr. Kazlauskas is the owner of a burgeoning trucking company, 'Baltic Haulers,' which specializes in cross-border transportation services.
Lithuania's strategic location at the crossroads of Europe made Mr. Kazlauskas' business flourish, but with success came challenges. Long hauls across diverse climates necessitated a robust solution to keep his drivers comfortable and ensure the integrity of the cargo. This is where KingClima enters the picture.
KingClima Truck Air Conditioner: A Cool Partner for Baltic Haulers
KingClima, a leading global manufacturer of high-performance truck air conditioning systems, had already made a mark in the industry with its innovative products. Known for their durability, energy efficiency, and reliability, KingClima's air conditioners were precisely what Mr. Kazlauskas needed to ensure his drivers' comfort and cargo safety during their extensive journeys.
The Challenge: Bridging the Distance
A world apart, Lithuania and KingClima found themselves connected through a common goal: to enhance the comfort and safety of long-haul truck drivers. However, bringing this partnership to fruition was not without its challenges.
Logistics and Distance: Shipping the
KingClima truck air conditioner
units from our manufacturing facility to Lithuania involved meticulous planning to ensure timely delivery and minimize transportation costs.
Cultural and Language Differences: Bridging the language barrier between our English-speaking team and our Lithuanian client required patience, understanding, and open communication.
Customization: Each of Baltic Haulers' trucks had unique specifications, demanding customized air conditioning solutions. KingClima's engineers had to work closely with Mr. Kazlauskas to ensure a perfect fit.
The Solution: A Cool Collaboration
The success of this project was a testament to the spirit of collaboration and innovation that defines
KingClima truck air conditioner
. Our dedicated team, in coordination with Baltic Haulers, overcame each challenge with unwavering determination.
Efficient Logistics: We collaborated with local Lithuanian logistics partners to streamline the shipping process, ensuring that the air conditioning units arrived safely and on schedule.
Effective Communication: An interpreter was brought in to facilitate smooth communication, and we provided comprehensive documentation in both English and Lithuanian to ensure transparency.
Customization Expertise: KingClima's engineers conducted on-site visits to measure and assess each truck's unique requirements. This allowed us to design tailor-made
truck air conditioners
that perfectly matched Baltic Haulers' fleet.
The Outcome: A Breath of Fresh Air
The culmination of our efforts was met with success that surpassed expectations. Baltic Haulers' drivers now enjoy a comfortable and controlled climate throughout their journeys, regardless of the weather conditions outside. This has not only improved driver satisfaction but has also contributed to enhanced cargo safety and reduced maintenance costs.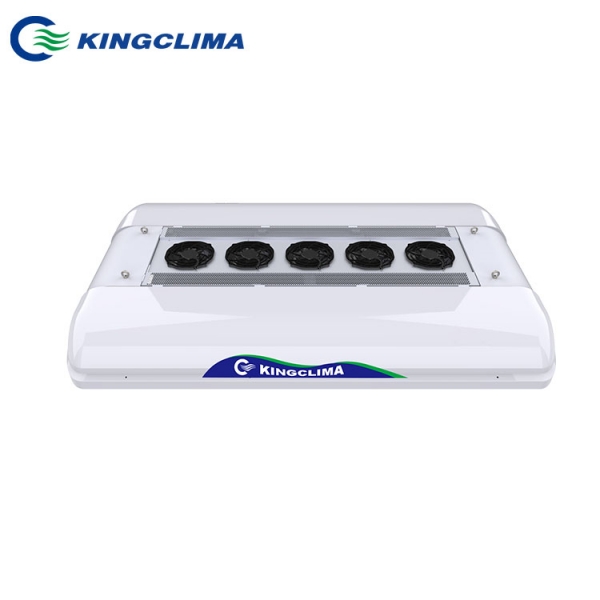 Mr. Jonas Kazlauskas, Owner of Baltic Haulers, shares his thoughts: "KingClima's dedication to customization and quality exceeded our expectations. Our drivers are now more productive, and our clients' cargo arrives in top-notch condition, thanks to the reliable cooling systems. We are delighted with the partnership!"
As KingClima continues to expand its reach worldwide, we look forward to many more such stories, where our cutting-edge solutions improve lives and businesses, one truck at a time. This tale of a
truck air conditioner
's journey from China to Lithuania stands as a testament to our commitment to customer satisfaction and innovation.