By Maria Silva, Project Manager
Date: September 2, 2023
In the heart of South America, where vibrant culture and lush landscapes converge, we find the backdrop for an exceptional story. This is the narrative of how KingClima's truck air conditioner embarked on an exciting journey from our manufacturing hub to Brazil, enhancing the comfort of truckers navigating the vast Brazilian terrain.
Our Brazilian Partner: Unveiling the Scenic Beauty
Our story begins with our esteemed client, Mr. Carlos Rodrigues, the owner of a prominent trucking company named "Brazil Transports." Brazil, known for its breathtaking landscapes and robust logistics sector, presented unique challenges and opportunities. Mr. Rodrigues' company played a pivotal role in moving goods across the vast expanse of the country.
KingClima, a global leader in cutting-edge truck climate control solutions, has always stood for quality, efficiency, and innovation. Our truck air conditioners are renowned for providing truckers with a haven of comfort, ensuring they remain productive and content throughout their journeys.
The Challenge: Bridging the Distance
While KingClima and Brazil shared a common goal of enhancing the trucker's experience, the geographical distance between our headquarters and our Brazilian client posed its own unique set of challenges.
Logistical Mastery: Transporting our
truck air conditioner units
from our manufacturing facility to Brazil demanded meticulous planning to ensure timely delivery while optimizing transportation costs.
Cultural Harmony: Bridging the language barrier between our English-speaking team and our Brazilian client required cultural sensitivity, patience, and clear communication.
Customization Complexity: Each truck in Brazil Transports' fleet boasted distinct specifications, necessitating customized air conditioning solutions. KingClima's engineers worked closely with Mr. Rodrigues to ensure each unit seamlessly integrated with their trucks.
The Solution: A Cool Collaboration
Success is most meaningful when it's earned through hard work and dedication. The realization of this project stands as a testament to KingClima's values of collaboration and innovation. Our dedicated team, in close partnership with Brazil Transports, addressed each challenge with unwavering determination.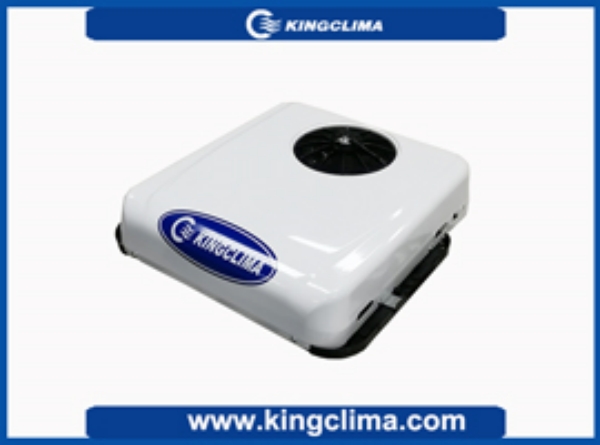 Logistical Excellence: Collaboration with local Brazilian logistics experts streamlined the shipping process, ensuring our truck air conditioner units arrived promptly and securely.
Effective Communication: Proficient interpreters facilitated smooth communication, and we provided comprehensive documentation in both English and Portuguese, fostering transparency and efficiency.
Customization Proficiency: KingClima's engineers conducted meticulous on-site assessments, carefully measuring each truck's unique requirements. This hands-on approach enabled us to craft tailor-made solutions that seamlessly melded with Brazil Transports' fleet.
The Outcome: A Breath of Fresh Air
The culmination of our efforts surpassed all expectations. Truckers at Brazil Transports now revel in a comfortable and climate-controlled cabin, regardless of the weather outside. This has not only improved driver satisfaction but has also contributed to enhanced safety and reduced maintenance costs.
Mr. Carlos Rodrigues, Owner of Brazil Transports, shares his thoughts: "
KingClima truck air conditioner
's commitment to customization and quality exceeded our expectations. Our drivers now have a more enjoyable and productive journey, leading to increased driver morale and overall performance. We are thrilled with this partnership!"
As KingClima continues to expand its global footprint, we eagerly anticipate crafting more success stories where our state-of-the-art solutions enrich the lives of truckers and transportation companies around the world. The journey of a
truck air conditioner
from our manufacturing plant in China to Brazil stands as a testament to our unwavering commitment to customer satisfaction and innovation in the realm of truck climate control.